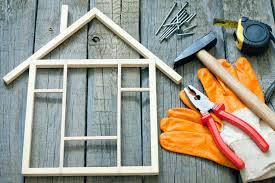 The Ontario Renovates Program provides up to $25,000 in forgivable loan assistance to low and moderate income households to assist them in performing eligible major repairs, renovations and accessibility modifications to their homes. This program exclusively serves homeowners.
Eligible Repairs
Qualifying renovations must generally fall under one of the following categories:
Accessibility
Energy Efficiency
Safety.
Loan Details
The loan is structured as an interest-free lien on the property or a mortgage. 10% of the loan is forgiven per year and it is fully forgiven after 10 years with no requirement for repayment.
Eligible repairs may include: structural, electrical, plumbing, heating, septic systems and well water, windows, doors, siding, roofs, insulation, decks, improved accessibility, fire safety and other safety-related features that help individuals stay in their home.